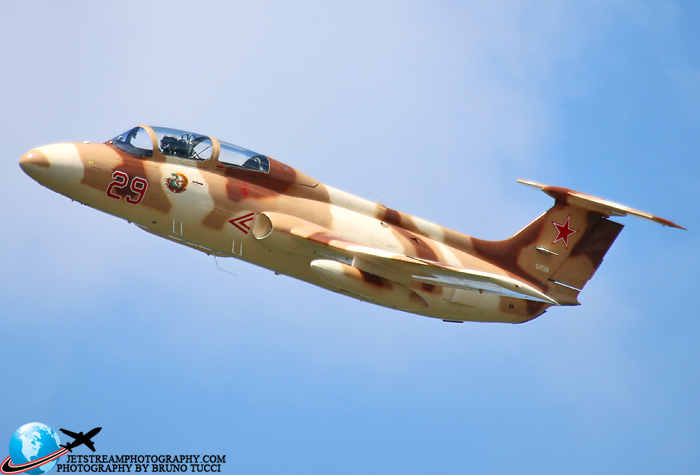 Look up in the sky: it's the Snowbirds, CF-18s, Joint Forces, Harvards and more.
The "top guns" will put on an adrenaline-pumping exhibition of aerobatics and powered flight over the skies of Kitchener-Waterloo, Ont. on June 2 and 3, 2012.
The Waterloo Air Show had its start four years ago as volunteers created an annual spectacle at the Waterloo Regional International Airport in suburban Breslau after the demise of shows in London and Hamilton.
About 40,000 spectators are expected over the weekend, with fly-ins welcome, at the event that includes an air show, aviation expo, on-ground displays and family activities.
Snowbirds, CF-18s roar and soar
The show provides an opportunity to see "all three of Canada's military teams – the Snowbirds, SkyHawks and CF-18s," said Diana Spremo, general manager, media and marketing.
Headliners are crowd-favourite Canadian Forces Snowbirds, returning with nine planes to perform amazing aerobatics.
The iconic Snowbirds Demonstration Team, 431 Squadron, is made up of serving members of the Canadian Forces who will meet with spectators and sign autographs after they perform.
They are on tour after six months at home base Moose Jaw, Sask. training and performing some 50 formations and maneuvers for the shows.
There are more thrills with the CF-18 National Demonstration Team from the Royal Canadian Air Force paying tribute to the theme, the True North Strong and Free.
Capt. Patrick "Paco" Gobeil pilots the Demo Hornet, taking it through rolls, loops and inverted passes as well as the "high-alpha pass."
In the high-speed pass, Gobeil keeps the CF-18 restrained to just below the speed of sound with a vapour cone flashing around the tail end and the sky crackling above.